This chocolate mousse is a lovely vegan dessert! It is also gluten free and very easy to make. Only 4 ingredients.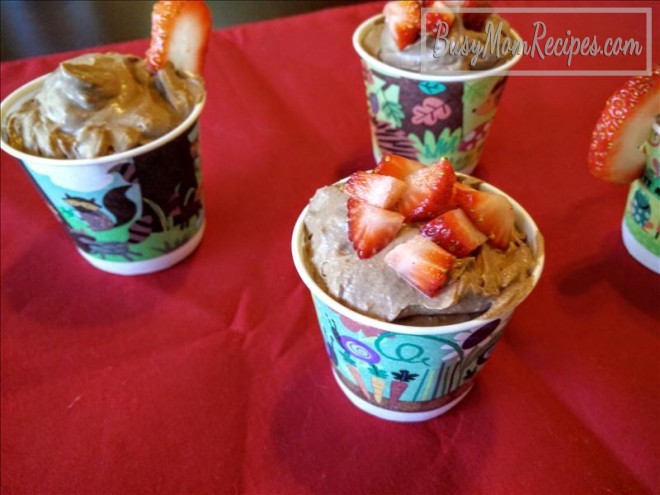 One tip for buying coconut cream and coconut milk: gently shake the can up and down at the store. If you hear a sloshing sound, it means there's probably more liquid in that can. Find a can that doesn't slosh when you shake it. It should sound solid in there.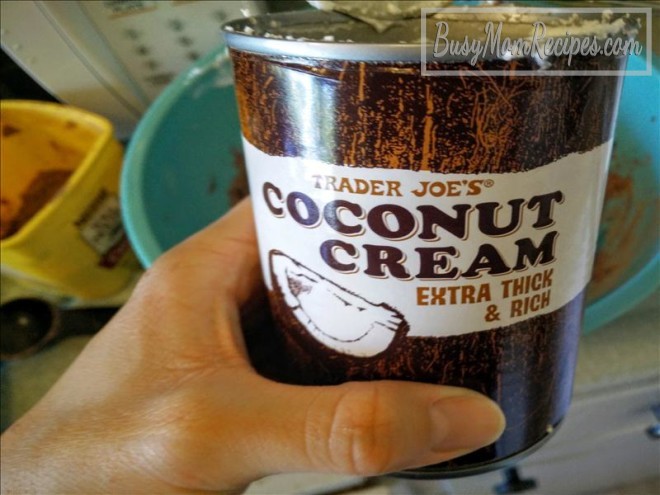 Since you're already in the aisle shaking cans, you might as well buy two cans of coconut cream so you can use one in this chocolate mousse recipe and the other to make Strawberry Cream Pie with Graham Cracker Crust 🙂
Easy Chocolate Mousse Recipe with Coconut Cream
Ingredients (4-5 servings):
1 (14 oz) can Coconut Cream (from Trader Joes), refrigerated upside-down overnight -you can use Thai Kitchen coconut milk, but you might need 2 cans instead of just the 1 to get the same amount of cream.
1/4 C. unsweetened cocoa powder
1/4 C. honey, agave, or maple syrup (I used honey)
1 tsp. vanilla
Instructions:
Open the upside-down can of coconut cream. Carefully pour out the liquid (my can had about 1 Tbsp. of liquid). Scoop only the cream into a mixing bowl.
Add the cocoa powder, honey and vanilla. Beat together for about 5 minutes, until smooth. 
Spoon into cups. You can get really fancy with glass cups, or you can go casual like us and use those little preschooler Dixie cups. Serve with fresh fruit, like strawberries or pineapple. You can also top with shaved chocolate or a few mini dark chocolate chips.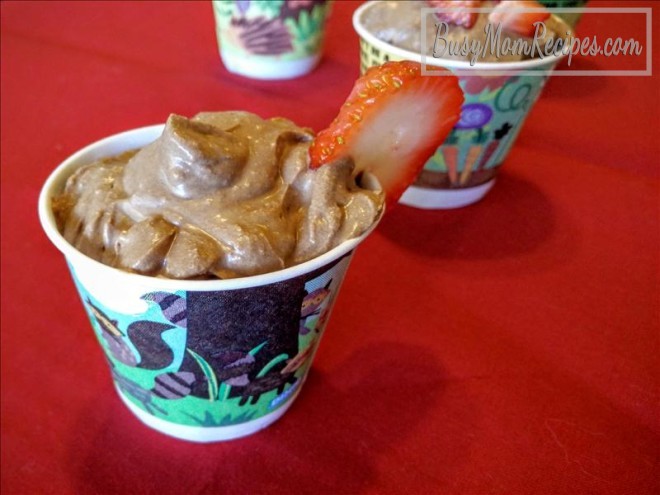 *Inspired by this Thick and Creamy Chocolate Mousse recipe.
Summary
Recipe Name
Easy Vegan Chocolate Mousse with Coconut Cream
Published On