There are several Orange Julius recipes out there with a good list of ingredients. Usually ice, milk, sugar, vanilla extract, orange juice concentrate, etc. That could be great for when you might not have ice cream in your freezer. But if you have vanilla ice cream in your freezer, this recipe comes together so fast and is delicious! It's the perfect treat for a Summer day.

Of course, if you want to make it a little fancier, put a little whipped cream or sprinkle some orange zest on top. You can sip it with a straw, serve it with spoons, or just drink it from the glass.
Orange Julius Recipe
Ingredients (serves 2-4):
1 C. (or 1 1/4 C) orange juice (Start with 1 cup and add more if needed in the blender– I squeezed 5 small oranges and got about 1 1/4 C.)
2 C. Vanilla Bean Ice Cream  
Instructions:
Pour orange juice into blender. Add the vanilla bean ice cream. Blend together until smooth (you can add a little more orange juice if it makes it easier to blend).
And that's it! Just pour into glasses and enjoy the yumminess 🙂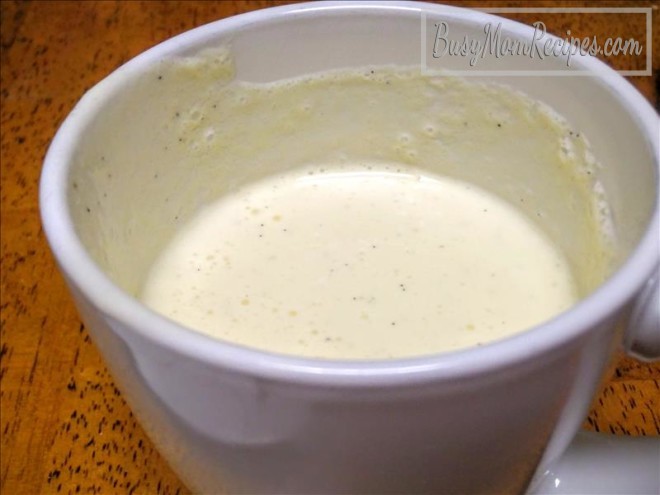 *Inspired by THIS recipe.
Summary
Recipe Name
Orange Julius with Only Two Ingredients
Published On
Average Rating
Based on 1 Review(s)