I received Ari Weinzweig's book, Zingerman's Guide to Good Eating: How to Choose the Best Breads, Cheeses, Olive Oil, Pasta, Chocolate and Much More as a Mother's Day gift from my thoughtful husband. Having only read the first bit of it, I just couldn't wait to buy some French bread to top with a drizzle of olive oil!
Do you have a favorite type of olive oil you like to use? I've never splurged on a really fancy kind. We currently have California Olive Ranch Extra Virgin Olive Oil and I like it pretty well.
Weinzweig recommends using warm French bread. I microwaved a piece for 10-15 seconds before drizzling olive oil on top. It was delicious, and I felt fancy 🙂 The room temperature bread was fine, but when we used warm bread, it brought out more of a peppery taste in the olive oil.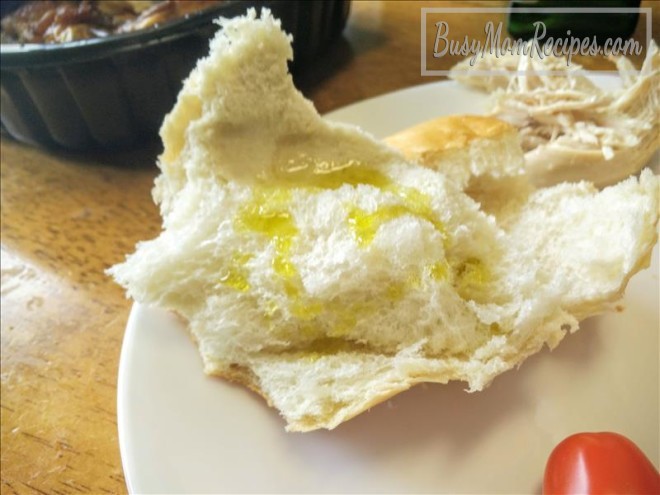 This is a great side to eat with spaghetti!
Summary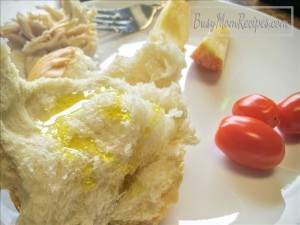 Recipe Name
French Bread with Olive Oil
Published On
Average Rating
Based on 1 Review(s)