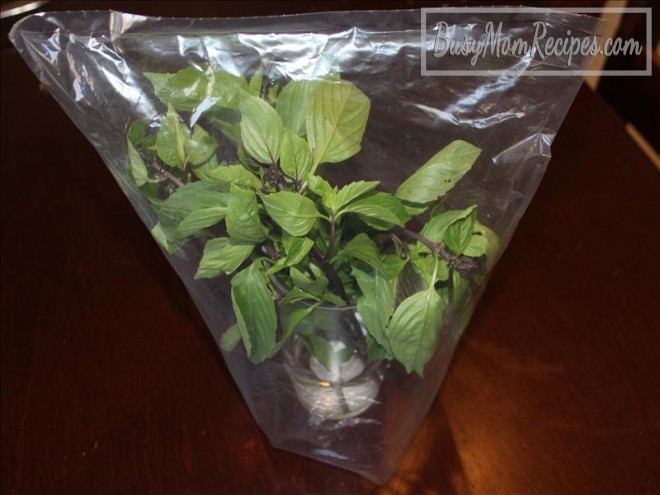 This is my new favorite snack! Sometimes I buy basil thinking I'll make pesto or pizza sauce with it, and then it doesn't happen. So I need to use up the basil before it goes bad, and this is the perfect way!
I'm sure there are a variety of ways to make fresh basil last a little longer. Here's what I usually do:
When I get home from the grocery store, I fill up a glass about halfway with water, trim the basil stems, and stick them in the cup of water. Then I take a plastic bag and gently place it over the top of the basil. Sometimes I roll up the bottom of the bag so it's not quite touching the counter. About every two days, just trim the stems and replace the water with fresh water.
Of course it doesn't last forever, but it lasts longer than it would if I stick it in the refrigerator or leave it in a bag on our counter.
Basil Bites
Ingredients:
fresh basil leaves, washed and dried
Saltine crackers
Precious low moisture part skim mozzarella cheese, sliced
Instructions:
Put some Saltine crackers on a plate. Top each one with a slice of cheese and a basil leaf (or half a basil leaf if it's a big leaf).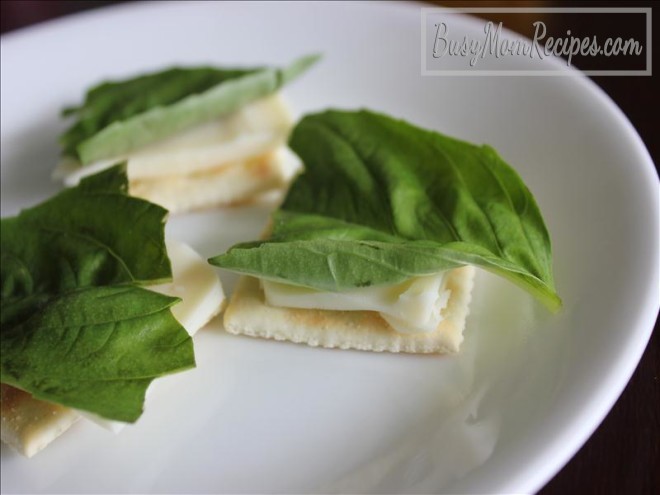 Enjoy!