This is a really quick and easy way to make pancakes without standing over the stove and flipping every couple minutes. Throw the batter together, pop it in the oven, and then use those 15 minutes of cooking time to set the table, put on your makeup, tidy the house or read. I love that German pancakes have more egg and less flour than regular pancakes so you get a little more protein to start your day.
German pancakes would be a great Christmas morning recipe! Pair with fresh fruit, sausage, and a glass of milk 🙂
German Pancakes Recipe
Ingredients (4 servings):
1 Tbsp. butter
3 eggs
1/4 tsp. salt
1 Tbsp. granulated sugar (plus a pinch or two more to sprinkle on top if desired)
1/2 C. all-purpose flour (I've also used whole wheat flour and it still turns out delicious!)
1/2 C. milk
Instructions:
Preheat oven to 400 degrees F.
Put the butter into an 8-inch glass baking dish. Stick it in the preheating oven for a couple minutes to melt, then remove from oven and swirl the melted butter around the dish to coat the bottom of the dish.
In a mixing bowl, whisk together eggs, salt, sugar, flour and milk until batter is smooth (or you can blend all the ingredients together in a blender if you want a smoother consistency). Pour into buttered pan.
Bake in preheated oven (on middle rack) for 14-16 minutes, or until golden brown. Sprinkle with a little granulated sugar if desired. Slice and serve immediately.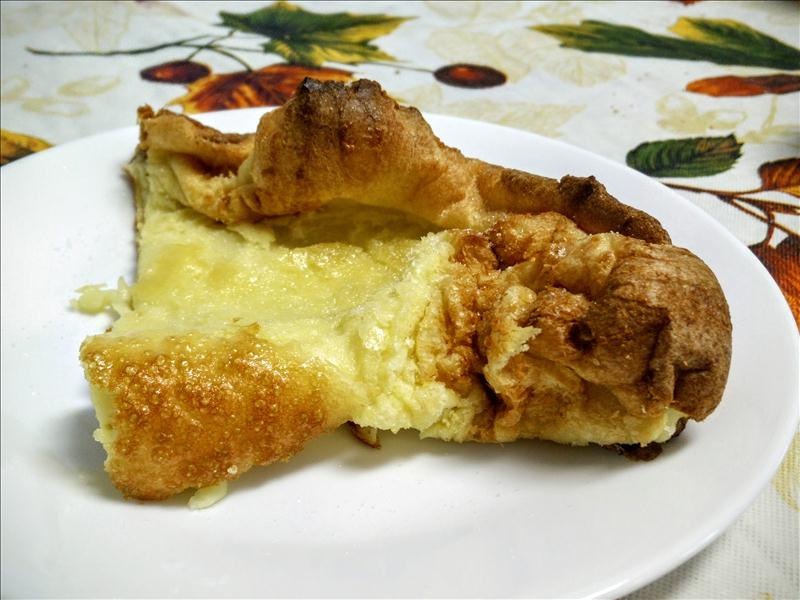 *Inspired by THIS recipe.
Summary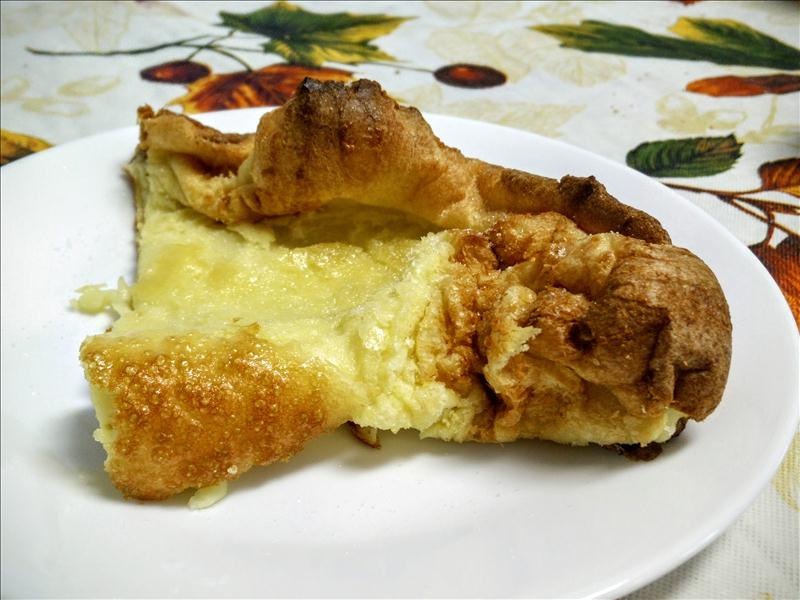 Recipe Name
Published On
Cook Time
Average Rating
Based on 1 Review(s)