This French Hot Chocolate recipe is totally gourmet style. Definitely not your everyday hot cocoa (unless you live in France maybe??) It's like drinking a thick, rich, liquid chocolate. I would recommend this as a once a year special hot chocolate, maybe to sip on during Christmas Eve, or maybe on the first snow day of the season.
Due to the richness of this hot chocolate, my husband and I had plenty of leftovers to share with the kids the next day. We warmed it up in the microwave and gave it a stir, and it tasted just as good or better than the night before 🙂 It seemed even thicker, and even more like melted chocolate, the second day.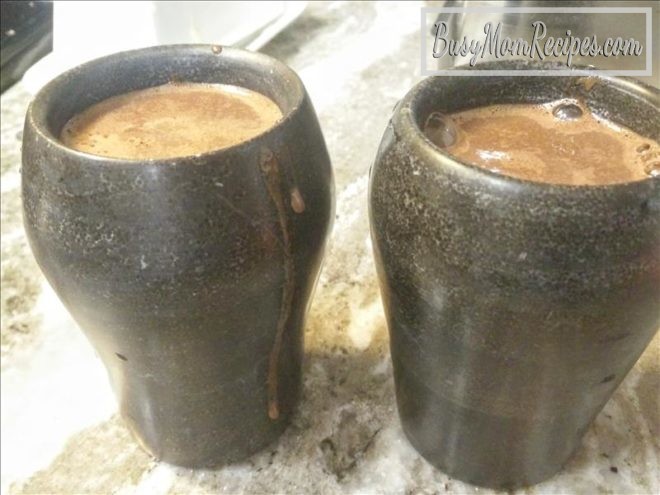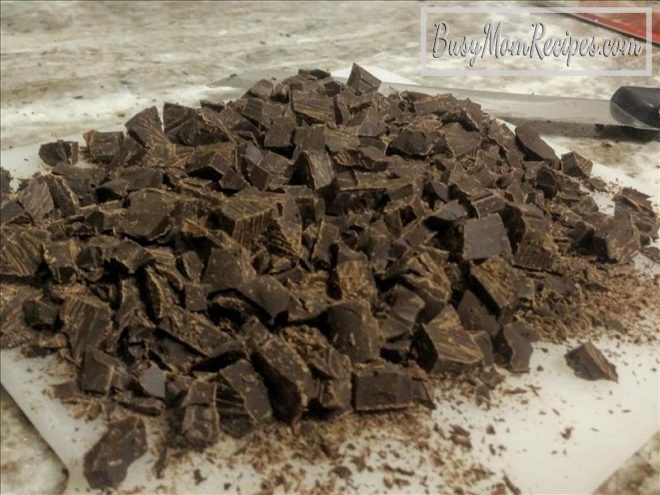 French Hot Chocolate (Chocolat Chaud)
Ingredients (serves 3-4):
1 1/2 C. whole milk
1/2 C. heavy whipping cream
2 tsp. powdered sugar
8 oz bittersweet chocolate, chopped (we used Trader Joe's 72%, but might actually go a tiny bit sweeter next time) Also, we have THIS DIGITAL KITCHEN SCALE, which was really fun to use for measuring the chocolate. 
whipped cream to go on top
optional: garnish with a sprinkle of cacao powder
Instructions:
Heat milk, cream, and powdered sugar in a medium saucepan over medium heat. Whisk frequently. 
When the milk is really hot (starting to bubble), remove from heat and whisk in the chopped chocolate. If the chocolate isn't melting all the way, you can continue stirring/whisking on a very low heat setting. 
Serve with whipped cream and a sprinkle of cacao powder.
*Inspired by THIS recipe.